The Beatles were an English rock band that was active between 1960 and 1970. It was formed in Liverpool in 1960.
Led by primary songwriters Lennon and McCartney, the Beatles built their reputation playing clubs in Liverpool and Hamburg over a three-year period from 1960, initially with Stuart Sutcliffe playing bass. The core trio of Lennon, McCartney and Harrison, who had been together since 1958, went through a succession of drummers, including Pete Best, before asking Starr to join them in 1962.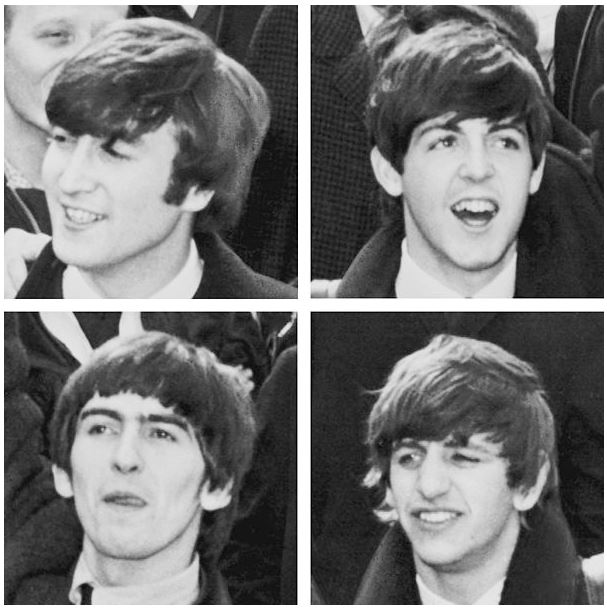 In the image above you can see the Beatles in 1964. Clockwise from top left: John Lennon, Paul McCartney, Ringo Starr and George Harrison.
The Beatles are the best-selling band in history, with estimated sales of over 800 million records worldwide. They are the best-selling music artists in the US, with certified sales of over 178 million units!