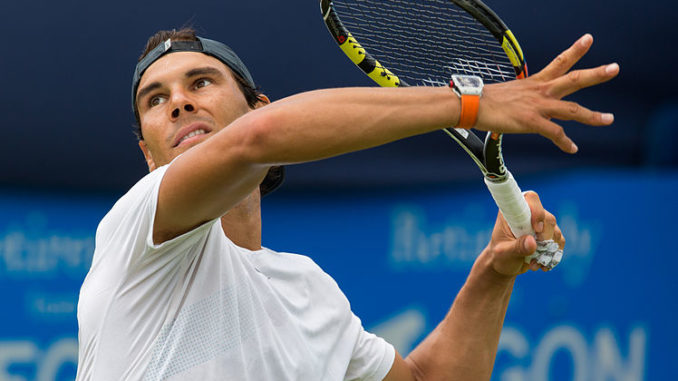 Rafael Nadal is a Spanish professional tennis player. He was born in Manacor (Mallorca, Spain) on June 3rd 1986. From a very young age, he was passionate about sport, and played football and tennis. Soon, he would have to choose between the two, and decided to focus on tennis.
He was a member of the winning Spain Davis Cup team in 2004, 2008, 2009, and 2011.
In 2005 at the age of 19, he established himself on the professional scene by winning Roland Garros, the first of his 12 victories at the French Open.
Nadal has won 19 Grand Slam singles titles, the second-most in history for a male player. These include a record 12 French Open titles, 4 US Open titles, 2 Wimbledon titles and 1 Australian Open title. He also won the 2008 Olympic gold medal in singles. In addition, he has held the world No. 1 ranking for a total of 196 weeks.
Nadal owns and trains at the Rafa Nadal Sports Centre, in his hometown of Manacor, Mallorca.
Photo by DAVID ILIFF