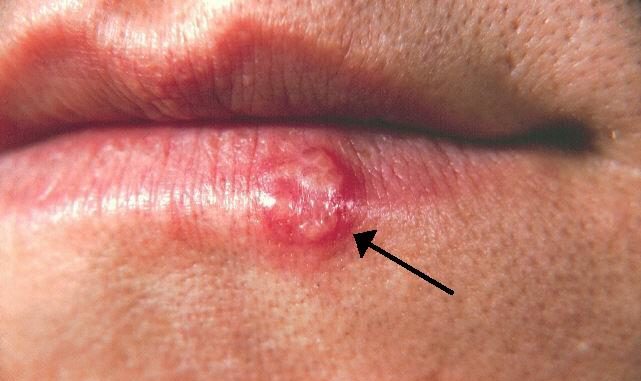 Oral herpes is an infection caused by the herpes simplex virus.
How do you get it?
People contract herpes by touching infected saliva, mucous membranes, or skin. Because the virus is highly contagious, most people have been infected by at least 1 herpes subtype before adulthood.
What are the symptoms?
During the illness, fever, tiredness, muscle aches, and irritability may occur. Another symptom of oral herpes is oral sores. The sores may occur on the lips, the gums, the front of the tongue, the inside of the cheeks, the throat, and the roof of the mouth. Signs and symptoms will last 2-3 weeks. Then the virus becomes inactive. When you encounter certain stresses, emotional or physical, the virus may reactivate and cause new sores and symptoms.
Citation: WebMD 
NEVER RELY COMPLETELY ON INFORMATION FOUND IN THE INTERNET REGARDING HEALTH. CONSULT A PHYSICIAN.
Before you go, remember that in our website you can find additional brief & interesting facts!