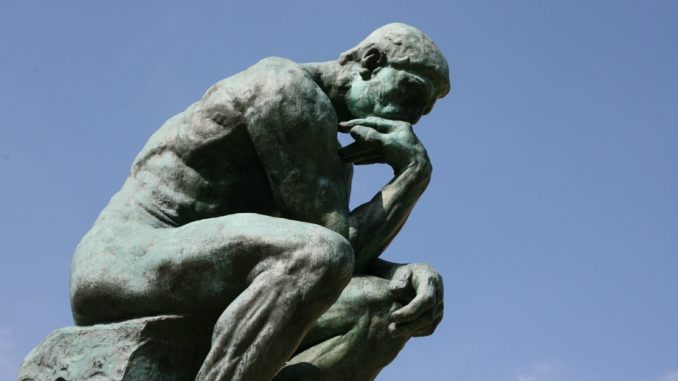 "The Thinker" is a bronze sculpture of the French sculptor Auguste Rodin, usually placed on a stone podium.
The sculpture shows a nude male figure of over life-size sitting on a rock with the chin resting in one hand as if it has a deep thought and is often used as a picture to represent philosophy.
There are many full size castings, which are about 186 centimeters (73 inches) tall, although not all of them were made during Rodten's life and under his supervision. There are also other castings of different size that were created later. The first sculpture is believed to have been created around 1884.
You can see one of the many statues in different areas of the world, such as the National Gallery of Victoria in Melbourne and the Musée Rodin in Paris.